New technology for old fabrics…
Posted by Annie Mackenzie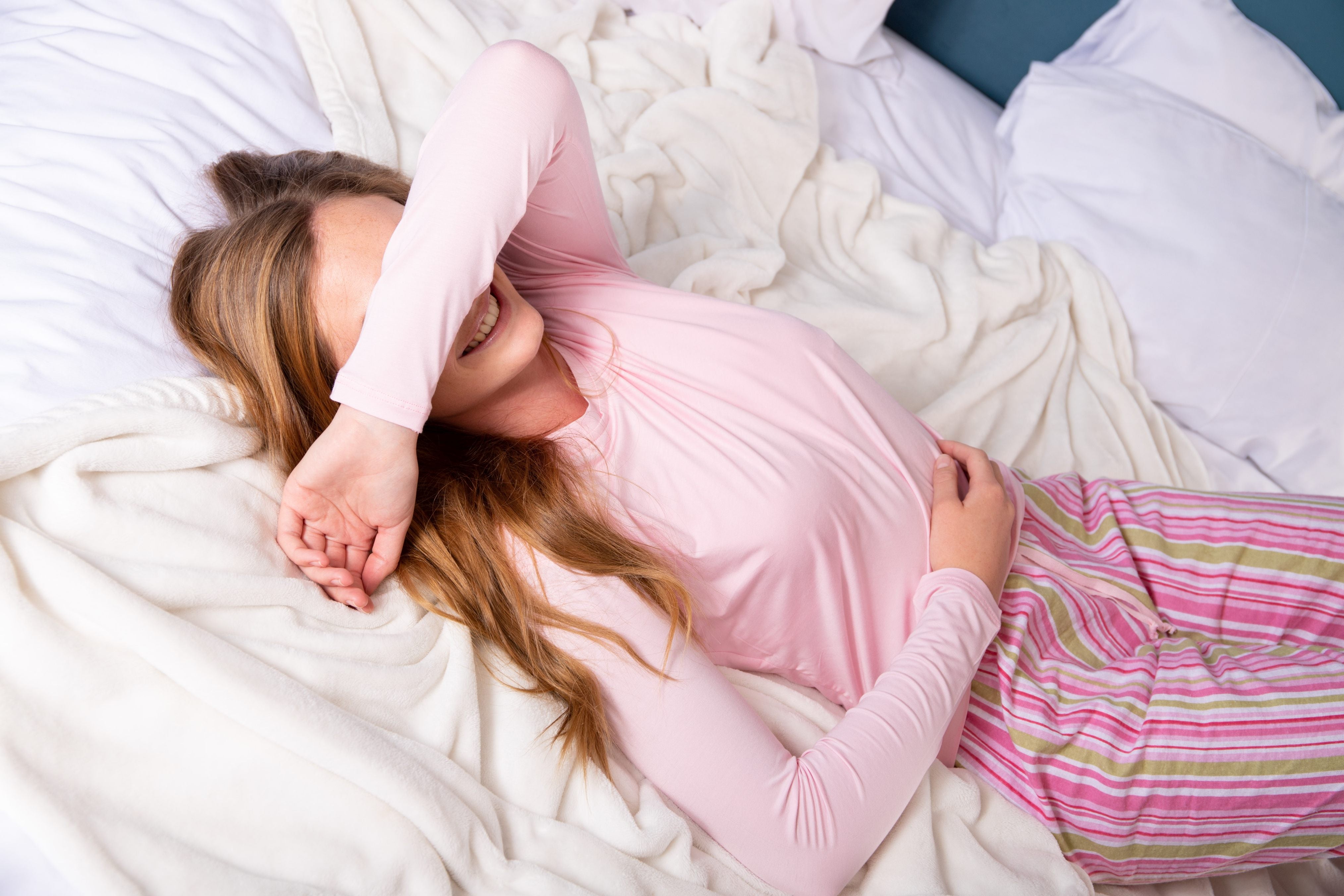 New technology for old fabrics…
 One of the most amazing things happening in the fashion industry today is the technology being used to improve and reinvent old fabrics into an ever-changing world where both durability, practicality and comfort need to be found in an individual product.
Now whilst many people today, champion the idea of only wearing natural fibres, it is interesting to note that the newest technology in the old fashioned synthetic and man-made fibres is enabling them to perform like the natural fibres but with softer finishes and perhaps a longer lifespan.
 One of the newest yet oldest fabrics emerging now, particularly in sleepwear, is modal. Modal is super soft and feels like you are wearing your oldest t-shirt to bed. Modal is made from the wood pulp of trees so it is essentially a man-made natural fibre. So it is like a rayon based fibre, but it is used in knitted jersey fabrics. And more recently, the manufacturers have started adding a small percentage of spandex. Spandex is a synthetic stretchy fibre and used in small amounts per kilo in the knitting process - it dramatically reduces the shrinkage often found in modal as well as helping the garment to retain its shape after washing.
 Another very old fabric that over time has become synonymous with sweating and sticking to the skin is polyester. This is now one of the most technologically advanced fabrics available in textiles. Polyester is 100% synthetic, but don't let that put you off. Many manufacturers are recycling the yarn into this new hybrid. Polyester itself can be used in many different applications, from woven satins and chiffon, to knitted jersey fabrics and beyond. We have two of the latest polyester-based fabrics in the Pyjama Shop today.
 The first is our stunning microfibre satin which we are now printing on as well. This microfibre satin looks just like silk, feels just like silk, is warm in winter and cool in summer, doesn't stick to the skin or make you sweat, and feels super luxurious. It is not a cheap fabric, and it is beautiful, but it is much more affordable than silk with the added bonus of being easily washable, which is one of the negatives with pure silk. In addition, this new microfibre satin does not shrink and will retain its colour throughout its life, and should last longer than its counterpart.
 Another polyester fibre we have recently found locally, is brushed spun polyester. This is a knitted jersey or t-shirt fabric and although it is also a polyester yarn, it is probably the softest fabric I have ever worn. Great for winter pyjamas as it retains the heat, this fabric is being used worldwide for baby wear as well, watch this space for our new baby wear range…
 Viscose Spandex knits are not new in the industry but have been improved to the level of easy wearable and comfortable fibres, especially with so many of us working from home. The spandex allows it to stretch and move with you, whilst the weight of the viscose allows the fabric to flow.
At Pyjama Shop we are constantly looking for new and innovative fabrics that are soft, comfortable and easy to care for whilst being stylish, even if you are just wearing them at home. We love what we do and are constantly trying to improve, so please do let us have your feedback on any purchases you make on info@pyjamashoponline.com
Thanks for reading! Annie - owner - The Pyjama Shop