Thanks for your support, #Supporting Local
Posted by Annie Mackenzie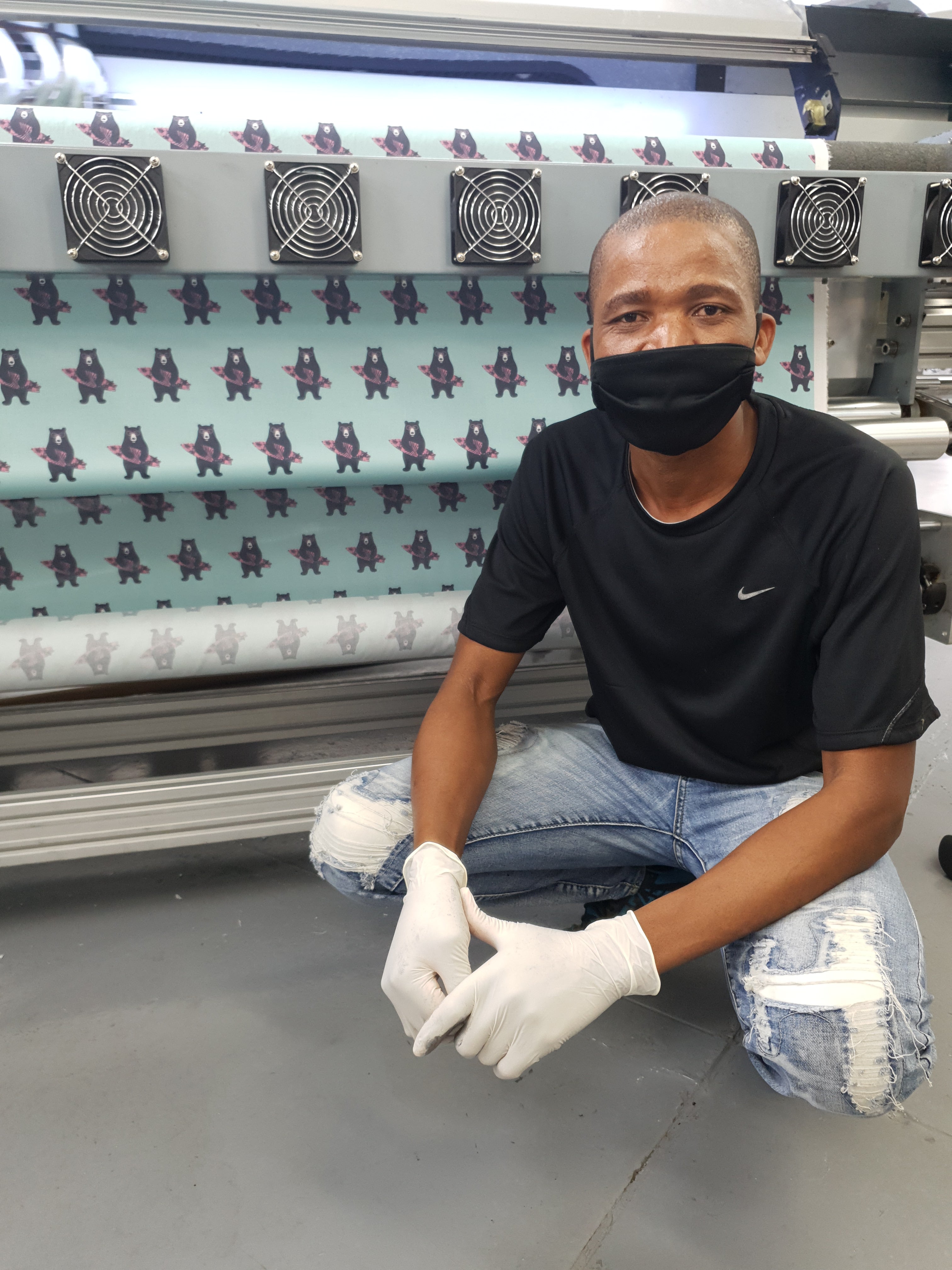 Thank you for your support………
 We would like to extend a huge thank you to all our regular and new customers who have supported us throughout this pandemic. South Africa and the world have changed dramatically in these past few months and the economic and retail landscape has changed with it to a point where it may never be the same again.
 On 4th Avenue, where our home base is situated, we have seen our friends close their businesses and others struggle to stay alive. As some of the more fortunate and resilient restaurants begin to reopen, we are starting to see the familiar hustle and bustle of 4th Avenue return, albeit it in a very different way with the social distancing and other strict protocols in place.  
 At Pyjama Shop we are doing our best to support other small businesses in an effort to get us all through this pandemic and trying economic times. We have shifted our business model to source more of our fabrics and accessories locally, helping these businesses to stay alive, and helping their families to put food on the table. We are now sending our fabric for printing in Durban using First Freight, a locally owned courier company. Our printers, Von B are a wholly owned South African company and print on our cotton poplin base cloths sourced from local suppliers in Johannesburg and used for our in-house designed boxer shorts for men, women and children. Von B also print our unique designs on our satin quality which we source from a local wholesaler in Fordsburg, Johannesburg. As we prepare for our summer season, we are on the phone to Von B almost daily as we tweak new fabric designs with the right colours and density of each design appropriate for each fabric.
 We are now sourcing most of our accessories such as buttons and elastic from Rand Buttons in Johannesburg who have committed to retaining their prices until September to help us all through this pandemic.
 Our customer courier service partner is Fastway Couriers. Fastway have a unique business structure where each driver is himself, the owner of his own business, and the head offices in each province help the drivers to facilitate the delivery of our pyjamas to your door. With all head office staff working from home during this pandemic, and limited warehouse staff working shifts to move the parcels safely, deliveries have been somewhat delayed in certain instances. Our driver is Eddie and sometimes his son Basil. They have become part of our Pyjama Shop family with big Eddie being ever helpful and always trying his best.
 Our factories are all Johannesburg based though given the current social distancing measures, many are spreading out and working on the machines at home. Logistically this is difficult to manage with no oversight from our production team due to the strict adherence to the required protocols and the no home visiting policy. The factories who can work, have reduced their staff numbers to allow for distancing measures reducing their output substantially. But we are managing and the factories are working and food is on the table in all their homes.
 Our new accounting firm is Centurion-based and they have helped us migrate to a new point of sale and accounting system to streamline our processes and allow us to spend more time doing what we love most; developing product for your to wear at home. Zoom meetings are now our new norm for discussing new systems and accounts with them.
 With the help of another South African based small business, our website and IT company is based in Johannesburg. The have helped make our new website more efficient by making browsing easier and streamlining checkout for the benefit of all our customers. Often they Whatsapp us with new suggestions and ideas to make the online shopping experience as close to what you can find in our store as possible.
 In October last year, we employed the services of a new social media and marketing company led by Zethu Mthethwa, a locally based small business. Zethu has become an integral part of our company, as we both build our businesses together. Her ability is only overshadowed by her encouragement and infectious excitement on what we can achieve together.
And last but not least, our wonderful staff at the Pyjama Shop, from our sales staff to our sample machinists, pattern makers and students, all of whom are working hard to keep us going. Including our new security guard Albert. Albert was a car guard and part of the Parkhurst Blue Bib initiative, which is run by the Residents Association and small businesses on 4th Avenue together with Parkview SAPS. SAPS do police checks on all Blue Bib operatives. The lockdown severely hit these car guards who work very much hand to mouth and are often the only breadwinners in the family. We are proud to welcome Albert to our Pyjama Shop family.
 So thanks from all of us, all of our suppliers, our staff and from myself, to all of you for your continued support throughout this pandemic and in some cases where we have had challenges on product availability and delivery, thank you for your patience and understanding. Here's looking forward to the revival of our economy and the acceptance of the new normal as we rebuild South Africa to the great country we all know it will be.
Thanks and stay safe,
Annie - owner - The Pyjama Shop
.