The New Norm
Posted by Annie Mackenzie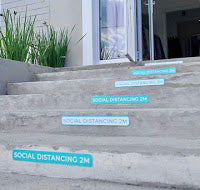 The new norm…
The whole world seems to be recalibrating after the COVID-19 storm and whilst we are still in it like many countries, I see a distinct change in many people's attitudes towards life and what's important. What comes up so many times, when we have customers in the shop searching for that special gift for a friend or family member, is that sense of work / play balance that we kind of lost sight of in the years leading up to the pandemic. Well at least I know I had lost sight of it. And I treasured the few months of hard lockdown when I had my boys back home with us even though we couldn't go out and do all the family things we would have liked.
There also seems to be less of the fast track, "look at me", image conscious glitz that was quite prevalent in recent years, both on the street and in social media. What I see now is a more relaxed vibe, with people less interested in keeping up with the Joneses and more interested in the stuff that really matters. Less makeup, less fuss and much more casual. And our customers seem more onboard with helping small businesses like ours and others on 4th Avenue, for which we are all so grateful.
I guess the whole vibe of working from home (if you can) lends itself to a more casual approach and more relaxed clothing. Being a small business, we are able to react quickly to trends and to this end have designed a spring range that caters exactly to the working from home vibe. We call it "work, relax, sleep" and it is a range designed for comfort and lying around but respectable enough to have a Zoom call or pop to the supermarket.
And we have designed and manufactured this range using product sourced entirely from local suppliers and local factories, keeping food on the table for other small businesses.
We have also designed a small range of maternity and nursing sleepwear which can also be worn not just as pyjamas, but as everyday comfy loungewear with focus on styling for both expectant and breast feeding mothers.
Comfort in style is the new norm and we are focused on using the softest fabrics that are warm in winter and cool in summer, and doing our best to support local.
And in line with all the babies that have arrived this year and the many more to come, we have also designed a new "mini me" range, for mother and babies which make great gifts for baby showers (when we can have them again) and also for the whole family, with a variety of sleep shorts for mom, dad, kids and babies, including a Christmas version – just for fun. All proudly made in South Africa from South African sourced products, they make great gifts for family and friends and for sending overseas or even for stocking fillers for under the Christmas tree. Can you believe we are already counting down to Christmas??
Launching Spring, Maternity and Baby on the 1st of September!
Stay safe and healthy
Thanks for reading
Annie